LUCMC

Christian

Ordination
Class Website
mARK 3:14
​
And he ordained twelve, that they should be with him, and that he might send them forth to preach,
Thank you for checking out our Online Christian Ministries Training and Ordination Study Class. This course is designed to put you on tract to be ordained in Undenominational Christian Ministry. We are not affiliated with any particular denomination and to Licensed and ordained through them you will need to take a course endorsed by them. This Course is designed to thrust you into Christian Ministry. When you have completed this course and passed the ordination exam you will be qualified to; 1. Preach and Teach the bible
2. Start your own Non Denominational Ministry
3. Start and Administrate a Ministry under Love Unlimited christian Ministries
4. Continue training for ordination under a Denomination Ministry
​
The Price to get started is only $25. Although the over all course is about $350. The breakdown will be explained as you go along. We have made it affordable. Also this course can be completed at your pace. So take your time, or speed along. The choice is up to you.
It should be noted that you will be required to purchase your own study books and sign up for other various courses that are all connected to the completion of this course. To qualify for the ordination exam and to receive Certificates of Ordination you must Complete all Course material with a satisfactory grade.
Once you have paid your fee, please send the following to our email;
1. Your Full Name
2. Your Address
3. Your Phone Number
4. Paragraph as to why you want to be ordained into Christian Ministry
5. Paragraph as to how you know you are called
For all questions or concerns, please email us directly at
​
aGAIN wELCOME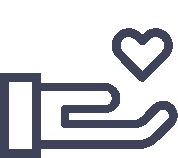 And he said unto them, Take nothing for your journey, neither staves, nor scrip, neither bread, neither money; neither have two coats apiece.
Free Copy of our Monthly Bulliten