LUCMC

Christian

Ordination
Class Website
mARK 3:14
​
And he ordained twelve, that they should be with him, and that he might send them forth to preach,
Thank you for checking out our Online Christian Ministries Training and Ordination Study Class. This course is designed to put you on tract to be ordained in Undenominational Christian Ministry. We are not affiliated with any particular denomination and to Licensed and ordained through them you will need to take a course endorsed by them. This Course is designed to thrust you into Christian Ministry. When you have completed this course and passed the ordination exam you will be qualified to; 1. Preach and Teach the bible
2. Start your own Non Denominational Ministry
3. Start and Administrate a Ministry under Love Unlimited christian Ministries
4. Continue training for ordination under a Denomination Ministry
​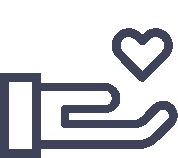 And he said unto them, Take nothing for your journey, neither staves, nor scrip, neither bread, neither money; neither have two coats apiece.
Free Copy of our Monthly Bulliten